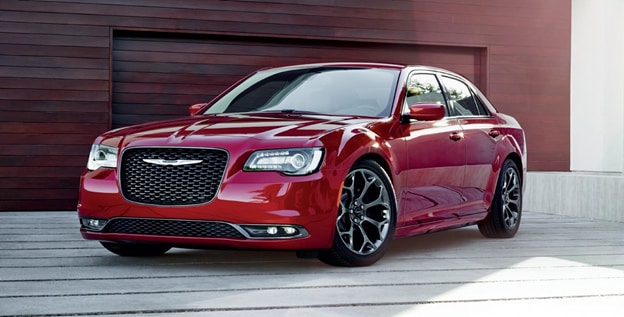 At Jensen Chrysler Dodge Jeep and RAM, we offer many services for your vehicle. Our highly trained technicians are capable of dealing with any issue your vehicle has. Our technicians have an extensive history repairing exclusively Chrysler Dodge Jeep and RAM brands, so they are the best in the business to look after your vehicle. From maintenance to major repairs we do it all, and all with our customers comfort in mind.
Oil Changes
All vehicles need to have their oil changed every few months. If the oil is not changed, then the engine can break to a point where it cannot be repaired. Getting an oil change at Jensen Chrysler Dodge Jeep and RAM is simple and easy. Our technicians can quickly get it done, changing the oil and replacing all filters while you wait in the comfortable dealership waiting room.
Engine Tune Up
Everything can use a tune-up every now and then, your vehicle's engine is no different. If you want to guarantee that your vehicle is operating at a maximum efficiency, then come visit us. Our technicians can check out your engine and make it run like new again.
Interior and Exterior Cleaning
A vehicle's quality doesn't always have to do with its mechanical parts. Sometimes it is the appearance that affects how we see a vehicle. If your vehicles external or internal appearance is not up to snuff, then we can have it fully cleaned so it is presentable once more.
Air Conditioning Repair
Being comfortable while driving is extremely important. If your vehicle's air-conditioning is not working, driving is not nearly as fun. Our technicians can quickly repair broken air conditioners, so you can be cool on the road.
Muffler Repair
A muffler keeps a vehicle quiet while driving. Without the muffler, the engine is quite loud, making it a headache to listen to while driving. A vehicle being too loud can be a distraction and therefore not safe for the driver. Leave mending broken mufflers to our technicians. They can find the issue with the muffler and quickly repair it for a safer drive.
To schedule an appointment for service, go online to our website or call 712-546-8833. Someone from our servicing department will happily take your call. We hope to see you soon at Jensen Chrysler Dodge Jeep and RAM!
Hours
Monday

08:00AM - 08:00PM

Tuesday

08:00AM - 08:00PM

Wednesday

08:00AM - 08:00PM

Thursday

08:00AM - 08:00PM

Friday

08:00AM - 05:00PM

Saturday

08:00AM - 05:00PM

Sunday

Closed